Apologies for the relative silence in recent months. I've been toiling, working on new songs for what I hope will be a second Shining Tongues album for this year.  So far things are sounding stranger, more atmospheric and nocturnal, but there's also a (kind of) disco song in there somewhere.  More on all this as it happens! 
We're playing live at The Spice of Life, Soho, London on Friday 21st April - Come along, attend, ascend and be joyful!  Myself, Sam, Robin and Willie will be performing some songs from Milk Of God plus a few newer, still evolving songs (and/or cries of submission)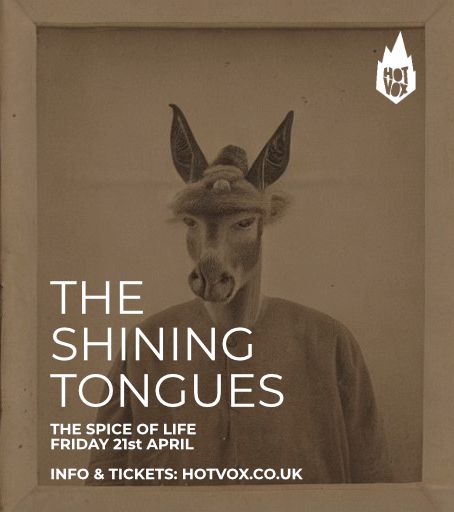 Tickets are available now from here.
I DREAMED I RAISED A BABY MAGPIE AS MY OWN CHILD. 
BEHAVE LIKE A DOME! 
BEHAVE LIKE A DOME!